The final resting place of Tiny Tina's ancestors, the Drowned Abyss Ancient Obelisk is a very popular location in Borderlands 2. It has appeared in many Easter eggs and appears as other places throughout the game. The location was also featured in Tiny Tina's Assault on Dragon Keep DLC where it becomes part of an endless battle between two teams trying to stop each other from claiming its power.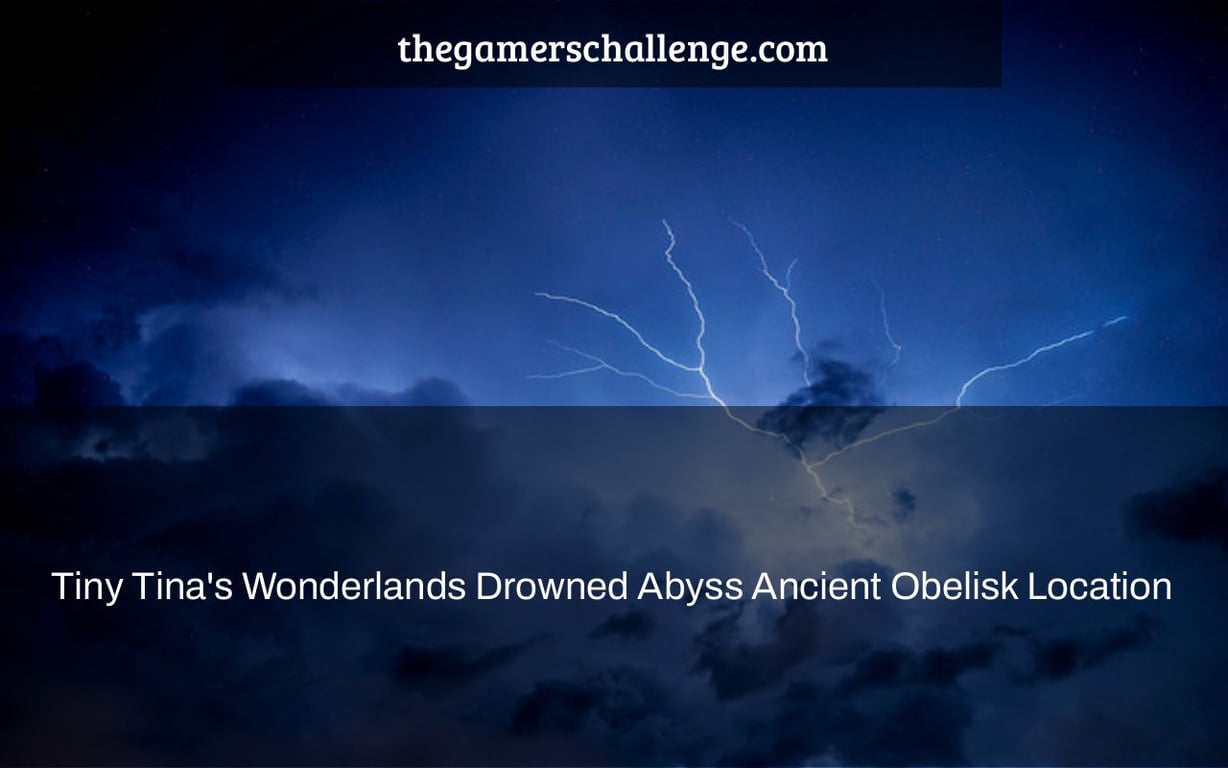 The Drowned Abyss offers another Ancient Obelisk battle challenge. This Tiny Tina's Wonderlands Drowned Abyss Ancient Obelisk Location guide will show you precisely where to locate the Ancient Obelisk in this location, since there is a portion of the plot that might take you in the incorrect path and make getting back extremely difficult.
Follow the adventure when you arrive in the Drowned Abyss. After that, you'll be charged with finding and reading three inscriptions before entering the temple. After being ambushed, you'll come upon a fish and must sacrifice it to call a Fire Spirit. The narrative instructs you to follow the Fire Spirit when he is called. This should not be done. This will set you behind and make running all the way around a chore.
Tiny Tina's Wonderland is a fantasy world created by Tina. Location of the Drowned Abyss Ancient Obelisk
The path to the Ancient Obelisk is blocked by a door. The door is shut, and there is a red diamond in the middle of it. Don't follow the Fire Spirit when you release it at the conclusion of the tale for this section. Instead, turn around and enter via the previously locked door. When you call the Fire Spirit, the door will open and you will be able to pass through. It's merely a question of following the road until you reach the Ancient Obelisk after the door is unlocked.
When you activate the Ancient Obelisk, you'll be assaulted right away, so be ready to battle. Before a crab boss comes, you'll have to combat various crabs and sharks. Finish the Ancient Obelisk for this location by defeating the crab monster, and you've completed the Campaign Challenge.