Plunder Panic is a 6v6 action arcade title where 2-D pirates fight over different objectives. It's an asymmetrical game with one team of players attacking and the other defending, all to see who can earn more points before the timer expires.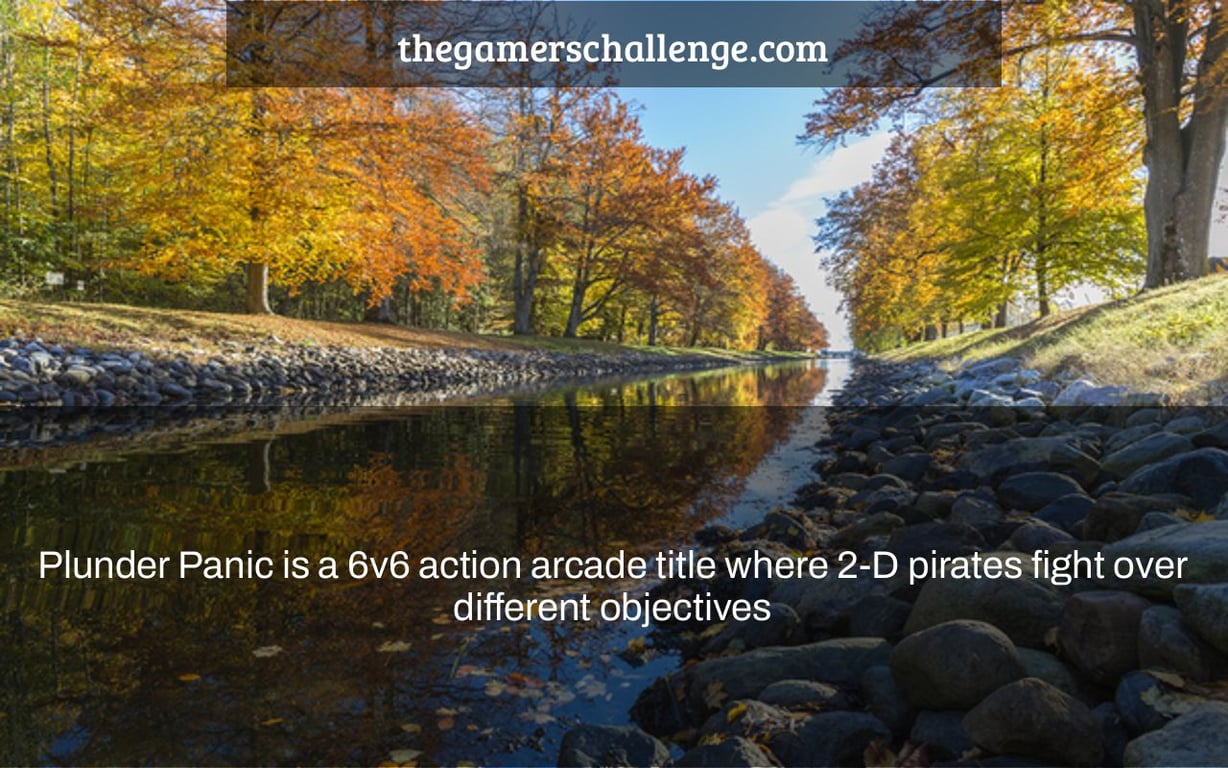 When I saw the multiplayer arcade title Plunder Panic reach our news desk, two things instantly piqued my interest: first, the 2-D vintage design; and second, the fact that it proudly employed the pun "modify-arrs" to describe some of its gameplay rhythms. What can I say, sometimes I'm a basic creature.
Back on subject, Plunder Panic is an action arcade game in which two teams of up to six players compete to fulfill goals such as scuttling the other ship, beating the captain of the opposing crew, or looting riches. Multiple play styles, various power-ups, and the aforementioned "game altering modify-arrs" that seem to shake up every battle are all promised in the game, which is presented in a delightful vintage 2-D design with easy controls and fast-paced action.
Plunder Panic is still in early access on Steam, with the most recent update adding an online matching system, a new map, and a chat function that substitutes curse words with more piratical phrases. The game will be released in its entirety on PC and all current platforms in February 2022. Normally, purchasing early access costs $10, but the Steam edition of the game is presently on sale for a 25% discount for anyone interested.
Advertisement