KingsIsle is having a party. The Pirates of the Caribbean, AKA Pirate101 players, are invited to join in on the fun and celebrate with their friends at KingsIsle's annual Friendship Festival!
The "Pirate101" is a free-to-play MMORPG that was released in 2012. The game has been developed by KingsIsle Entertainment and has seen huge success since its release. Recently, they have announced the development of Pirate101's new content, which will be released over the next year or so.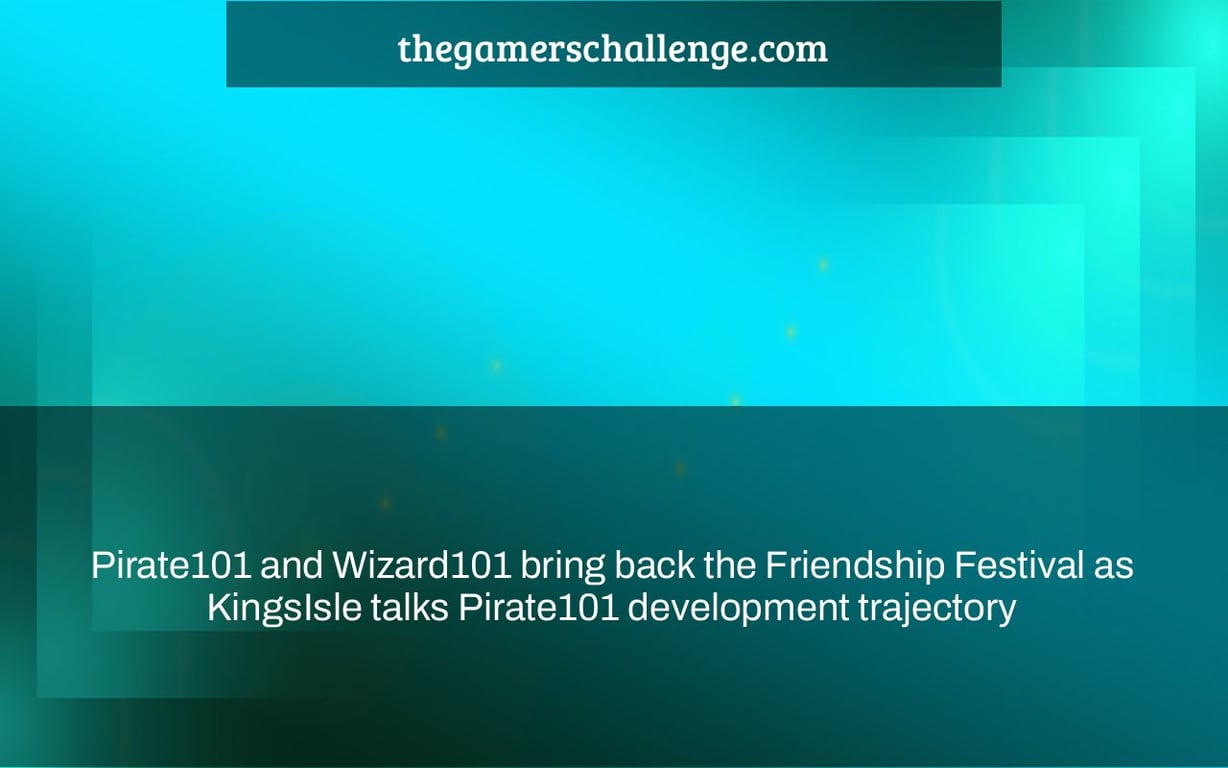 Despite the fact that Valentine's Day has passed, KingIsle's MMOs Wizard101 and Pirate101 are still very much in the spirit of love. At least, Platonic love. In both games, friendship is the catalyst for the restoration of the Friendship Festival.
Both titles, as is customary, are commemorating the anniversary in distinct ways: The event in Wizard101 has a returning NPC providing February goods, a returning themed fish, and cash shop products, but Pirate101's version is once again focused on its cash shop. However, for those who still want to celebrate, there is a community-run coloring contest.
For content-hungry Pirate101 players, it's not all doom and gloom. The game's update plans were covered during the January KI Live show, which began by confirming prior claims regarding the amount of time it would take for upgrades to come and stating that KingsIsle "is still very much in the recruiting process." After the hiring is completed, the team will consider how the game will be updated. Side activities, higher levels, and the potential of crafting are all being considered; however, nothing is set in stone just yet since the developers still need to lay the framework.
New Lemuria-themed housing components have been introduced to Mirza in Telos as part of a new game patch!
We also resolved a couple of TC balance concerns and made several animation improvements. Check out all the details in the patch notes: https://t.co/3gMETUADkr #Wizard101 pic.twitter.com/YwZMRPWqXN
— Wizard101 (@Wizard101) February 16, 2022
Advertisement
Related Tags