Old School RuneScape is one of the most popular MMORPGs on the market, boasting over 250 million players. Released 14 years ago, it has seen a lot of changes in that time and now it looks like its gearing up for yet another big change with League III.
The "old school runescape" is a game that has been around for a long time. The developers have released the new "League III patch" which contains a new minigame called "runecraft." Read more in detail here: runescape old school.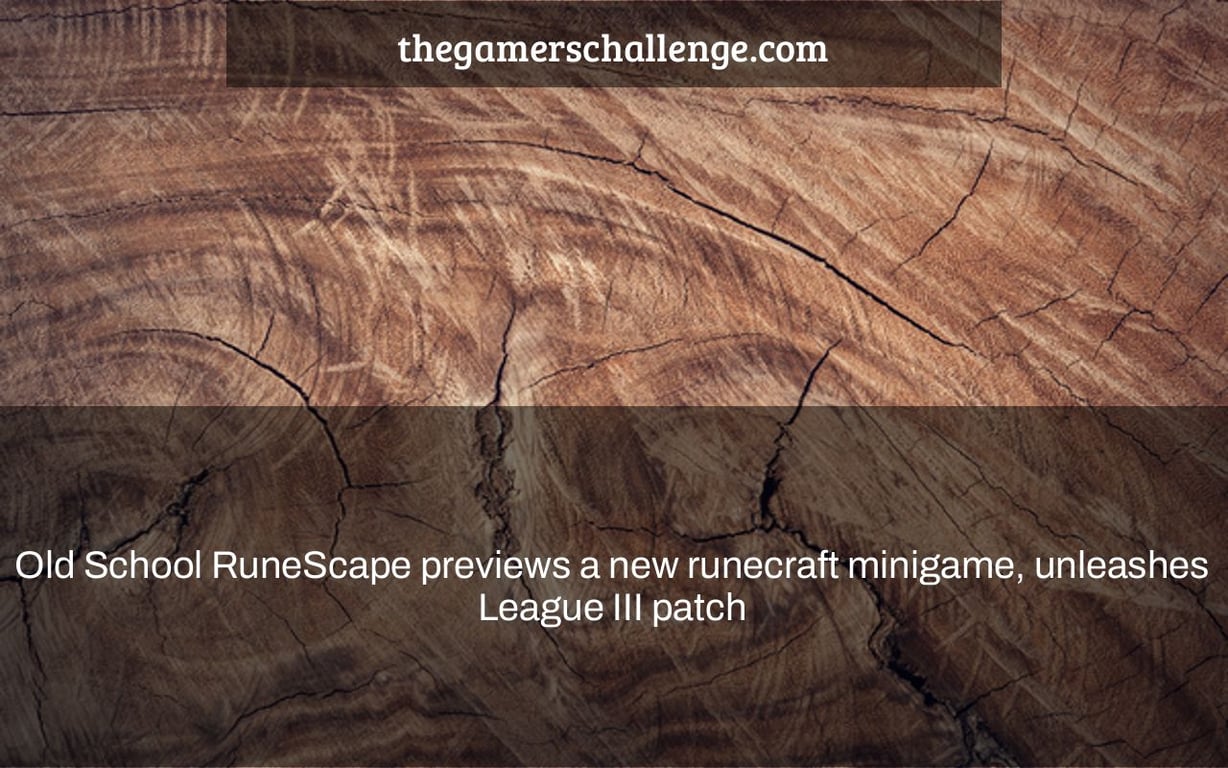 Those who play Old School RuneScape know that leveling the skill line of runecrafting is a difficult task. Jagex hopes to deliver "a fun, narratively interesting new minigame that serves as a brand-new technique for practicing runecraft" with the release of the Guardians of the Rift minigame.
Runecrafters will be charged with invading the Temple of the Eye and guarding a Great Guardian as it attempts to block a maleficent gateway in the minigame. This is accomplished by imbuing the Guardian with infused essence and forming Rift and Shield Guardians to protect the Great Guardian from hostile assaults; players will not be assaulted by monsters, and no fighting will take place in the temple. When you finish the minigame, you'll get elemental and catalytic energy points, which you may spend to reach into an abyssal fissure for a variety of random goodies.
The complete minigame, like most things OSRS, is a little more in-depth than that, so players should read the full details for additional information.
In the meanwhile, today's update addresses League III concerns.
"It's been fantastic to see so many of you immersed in our third League, Shattered Relics!" We're seeing some incredibly potent Fragment and Set Effect combinations, and we're delighted you're enjoying the added strategy this time around. We've also heard that the few constraints in place are too restrictive, and that getting the greatest Fragments and Set Effects takes too long. By adjusting the Renown cost necessary to unlock new talents and bosses, we hope to relieve some of these worries. The difference will be returned to those of you who have previously unlocked this content. This will be applied with the amount stated in the chatbox when you access any Leagues interface. Have fun spending! We'd also want to adjust certain job requirements that aren't really doable in the time frame in which Shattered Relics League will be accessible."
DAY OF THE GAME UPDATE
This week's update will begin at 11:30 a.m. GMT, which is around 20 minutes away.
✨ Prepare for some changes in Leagues III, like as lower Renown unlock costs, tweaks to Set Effect activation, and more!
https://t.co/QmQEYZ06JX/mQEYZ06JX/mQEYZ06JX/mQEYZ06J
— Old School RuneScape (@OldSchoolRS) January 26, 2022
Advertisement
Related Tags