The deal between Activision-Blizzard and Microsoft has been a big topic in the gaming industry. This collaboration involves cross-platform play, where you can play on PC with Xbox One players, which could lead to significant benefits for both companies. However, this is just one of many potential scenarios that might result from these two collaborations.
Microsoft's acquisition of Activision-Blizzard happened lightning-fast, and Microsoft wasn't the only bidder.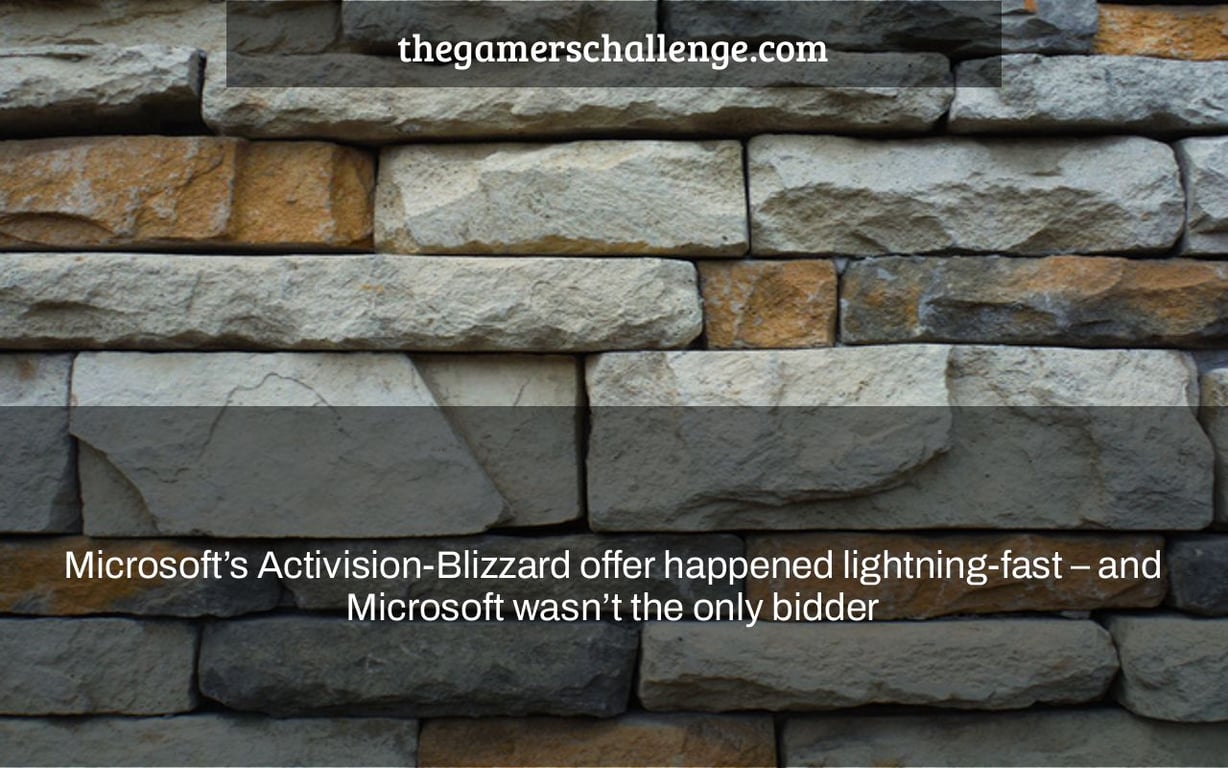 While the announcement of Microsoft's almost $70 billion acquisition of Activision Blizzard caught many off guard in January, the fact is that the transaction had been in the works for far longer than many anticipated. According to a report by CNBC, discussions between Activision-Blizzard and a number of other firms started in November 2021.
According to a regulatory filing made public last Friday, Microsoft approached Activision Blizzard about a deal the same week that the scandal erupted in November, following the now-infamous Wall Street Journal report about Bobby Kotick's personal involvement in the mistreatment and harassment of employees, including the death threat he made against his own assistant in 2006.
More specifically, Microsoft Head of Gaming Phil Spencer contacted Kotick on November 19th, 2021, to discuss "strategic prospects" between Microsoft and Activision Blizzard. The two firms reached an agreement on a purchase price of $95 per share after extensive talks. On June 30th, 2023, the acquisition is still scheduled to finalize.
Microsoft was one of just five firms competing to purchase the company, according to the SEC filing (the other four aren't identified). And one of them wanted to acquire only Blizzard, not the whole of Activision or King, but the board ultimately chose not to separate the firm.
Advertisement
Related Tags
how much is activision worth
activision blizzard stock
atvi stock price