Crysis 4 is the latest game in a long-running series that has been loved by PC gamers for years. Crytek announced its newest installment with much hype, but it's unclear how many people will actually be able to play this unique take on sci-fi warfare.
Crysis 4 was announced at E3 2016. It is a first-person shooter video game developed by Crytek and published by Electronic Arts for Microsoft Windows, PlayStation 3, PlayStation 4, Xbox 360, and Xbox One.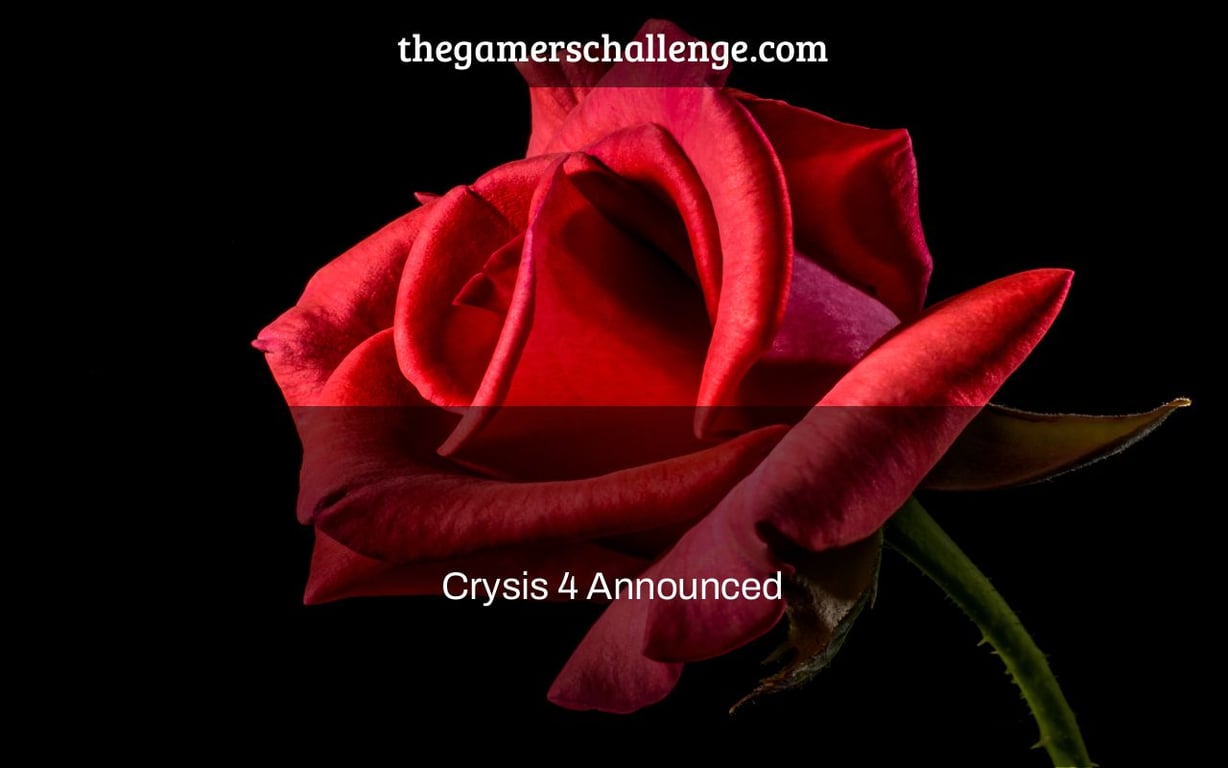 Crysis 4 has been announced.
Crytek CEO Avni Yerli has revealed through social media that Crysis 4 is still in production!
The "Crysis Remastered Trilogy" was released in October of 2021, thus a new Crysis 4 first-person shooter with maximum everything on PC, PlayStation 5, and Xbox Series X sounds amazing, presuming it's just coming to high-spec consoles and high-end PC's. More information will undoubtedly be released in the coming years as the project progresses.
Watch the teaser trailer for Crysis 4 here:
https://www.youtube.com/watch?v=PQ dmFUR2N8
Announcement for Crysis 4 (working title)
Mr. Yerli had this to say about Crysis 4:
"We have a special news to make, especially for you, to everyone in our great Crysis community, and to all fans of the series all across the globe."
It's something you've been asking for for a long time, and today we can officially confirm it: the next Crysis game will be released!
We are ecstatic to share this news with you, and we can't wait to share more information about what lies ahead.
The game is still in production, so it will be a while, but we wanted to share the news now since we are so excited for the future, and to let you know that we will be listening to your feedback.
Crytek has a long history of collaborating with our fans to create the games they want to play. Because Crysis is so important to so many people – it's revered by gamers all around the world, and some of those working in the business now got their start because of the original game – we want to make sure the next installment meets up to all of your expectations. Make sure to follow us on social media and participate!
As the project continues, we will provide additional information as it becomes available. In the meantime, rest assured that our talented and dedicated team is hard at work to bring you a truly next-gen shooter.
And, if Crysis encouraged you to pursue a career in game creation, why not join us to work on the next chapter? We now have various positions on the team for those who will help build the franchise's future: www.crytek.com/career
Finally, I'd want to express my gratitude to everyone who has played and appreciated Crysis, Hunt: Showdown, and all of our other games over the years — none of this would have been possible without you!"
Are you looking forward to playing Crysis 4? Yes, I am!
Author information
By : . He loved gaming from the moment he got a Nintendo with Super Mario Bros. on his 8th birthday. Learn more about him here and connect with him on Twitter, Facebook and at Google+.
More information may be found at  
Frequently Asked Questions
Is Crysis 4 real?
A: Crysis 4 is a real game. It was released in 2013 for the Xbox 360, PS3 and PC.
Is Crysis 3 still demanding?
A: You are probably asking me this question because you have a problem with your PC and want to know if it is still demanding.
Why is Crysis so demanding?
A: The game uses a lot of video memory, and in order to run the game on highest settings you need at least 6 GB of RAM.
Related Tags
crysis remastered review
crysis remastered switch
crysis 3